There are several children's activities held on a regular basis at the Hall. New members are always welcome so if there is an activity which interests you please do call them to find out more.
---
Children's activities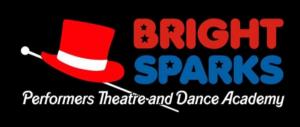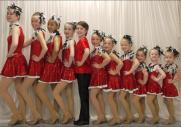 Saturdays in Medhurst Hall and Sussex Hall. 9.00am – 3.00pm.
For times of classes at Wickham Halls, please contact Michaela Kelly on 07941 110148.
Bright Sparks is one of the South East's leading performance and dance academies. Children attending the school have appeared in many West End shows, with leading parts in numerous musicals which include Matilda, Nativity the Musical (Eventim Apollo) The Wizard of Oz, Once, Fences, The Lion King, Les Miserable, Billy Elliott and National Tours of Matilda, Evita, The Sound of Music and Annie. They have also appeared at many regional theatres in productions such as Nativity the musical, Aida, The Jungle Book and Joseph and his Amazing Technicolor Dreamcoat.
At Bright Sparks we offer classes in all genres including Jazz, Tap, Modern, Ballet, Lyrical, Acrobatics, Commercial Musical Theatre, Singing and Acting. We have various branches over the South East including West Wickham, Crystal Palace and Biggin Hill.
Over the past 30 years we have been fortunate enough to supply pantomime babes and Senior dancers for some of London and South East's top theatres including: The Hammersmith Apollo, Fairfield Halls, The Orchard Theatre, The Churchill Theatre, The Hackney Empire, London's 02 and The Shaw Theatre.
If you love performing, you too could be a Bright Spark. Give us a call on 07941 110148 for more information or take a look at us on Social Media.
Facebook - @Brightsparksperformers
Instagram - @Brightsparksperformersxx and @_BSManagement
---
Campbell School of Dance
(Established over 50 years)
Mondays in Medhurst Hall
Baby Ballet and Tap 4.00-4.45pm
Children's Tap and Ballet
Primary and grade 1. 4.30-5.15pm
Acro dance 5.15.-5.45pm
Grade 5 Ballet 5.45-6.30pm
For further details & to organise a free trial class
please call Claire on 020 8777 7529 / 07793 025339
---
Craftopia
NEW ARTS & CRAFTS CLUB!
For children aged 5 to 11 (Reception to Year 6)
Friday - Session 1 is 3.30pm - 4.30pm (10 spaces)
Friday - Session 2 is 4.30pm - 5.30pm (10 spaces)
in Wickham Hall
To book, email sianfrawley@hotmail.co.uk
1 hour per week for 4 weeks = £40 per child
---
Little Action Stars - Parent, Baby & Toddler group
Mondays, Tuesday and Friday mornings 10.15am – 11.45am in Wickham Hall.
Lots of structured activities including: Icing homemade cakes, playing with homemade play-doh, making bead bracelets, sporty activities, giant parachute games, baby corner with new bouncers and toys. Song-time with instruments and a story. Fruit and milk/water provided for the children, £3.50 per session.
Contact Samantha 07840 352784 or email action.stars@btinternet.com
---
Louise Benson School of Dance is a friendly dance school established by Louise Benson AISTD DDE.
We offer ISTD Tap, Ballet and Modern classes alongside Street Jazz and Musical Production for children aged 3 and above with the opportunity to take exams and perform in our annual Christmas Presentations and Biennial Summer shows.
Classes are held at Wickham Halls Monday, Tuesday and Wednesday from 4.00pm to 8.30pm
Free trial class
For more details contact Louise -
Email: louisebensondance@hotmail.com
Phone: 07856 209 802
Website: http://louisebensondance.co.uk/
---
Singing Classes for Children aged 5 years and upwards
During our singing lessons your child will learn a great deal about musicality, vocal technique and performance development - as well as having a lot of fun! We will work towards LCM exams at a level which suits your child, they will progress at their own pace whilst feeling challenged and excited. Completing the exams provides a great sense of accomplishment and encourages confidence in all aspects of performing arts, with opportunities for them to incorporate some dance and acting, which allows them to bring all of their learning together. The exams also encourage creative development and allow for them to have their own ideas and input into their performances whilst gaining knowledge about the songs and the shows.
The students will also be able to discuss what pieces they sing so there is freedom for them to choose songs that they enjoy.
Every Wednesday at 4.00 – 5.00pm in Sussex Room £5.50 per class
For more details please contact Louise -
Email: louisebensondance@hotmail.com
Phone: 07856 209 802
Website: http://louisebensondance.co.uk/
---